Tiling, Floors & Walls
Ian offers a full tiling service in any room of your home.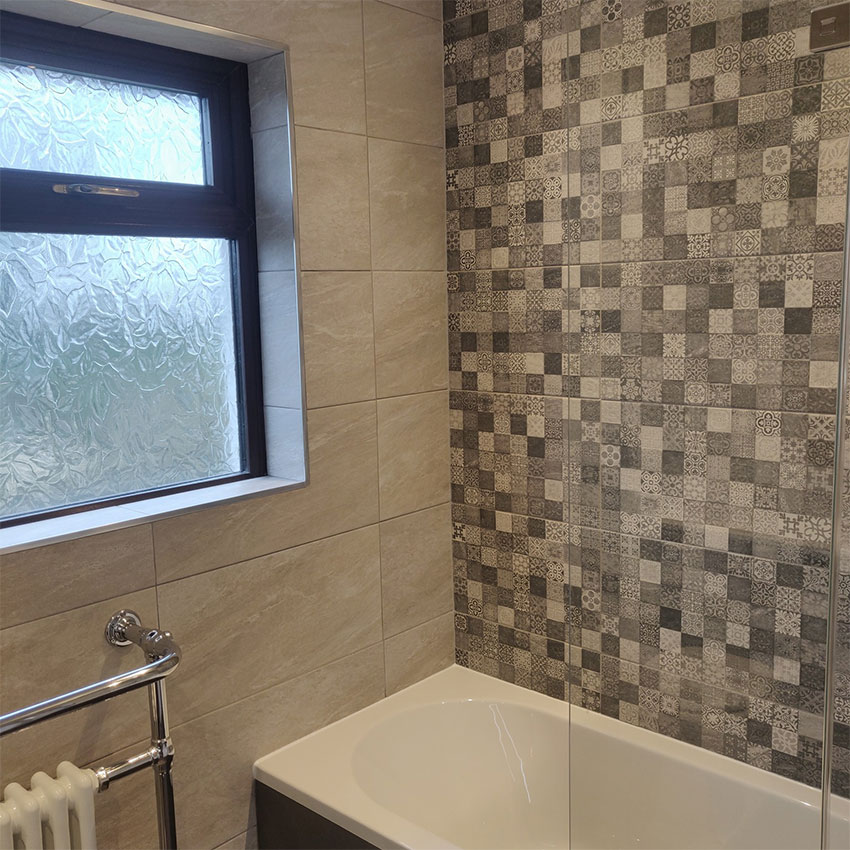 This can be a Conservatory Floor, Bathroom Floor to Living Room. As well as full wall tiling in your Bathroom, Cloakroom or Kitchen.
Ian has many year of experience of carrying out tiling.
If you look around there are lots of different tiles around to choose from, Ceramic, and Porcelain are just some. Whether you are looking for traditional or modern there is bound to be tiles to suit you.
If you do not fancy the floor to be tiled, there is also Vinyl Floor Covering which Ian can supply and fit for you.
This is a great change from the normal tiles. Vinyl flooring comes in many different colours and we can source this from our local Supplier or you can provide it yourself, for installation only.
And again if you don't want the Shower/Bath area to be tiled. The modern look is Shower Wall Boards, which are easy to keep clean and we can carry this out for you as well.
We can discuss your needs by a telephone call, a visit to see you or over email. Or on our contact form on here.